What is IdeaPay?
Ideapay is a payment aggregator service that allows merchants to process e-payments from over 20 payment methods.


ACCEPT PAYMENTS FAST FROM ANYWHERE.
Connect with over 32,000 Bayad Centers and over 50+ local banks.

LOW TRANSACTION FEES.
We aim to provide the lowest fees possible for all our merchants.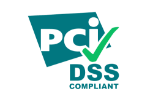 DATA SECURITY.
When it comes to you and your customers data security, we got your back.

QUICK INTEGRATION.
Start integrating through our API in a matter of minutes.

FREE SIGNUP
No hidden extra fees. No long-term contracts.
GET STARTED WITH IDEAPAY TODAY